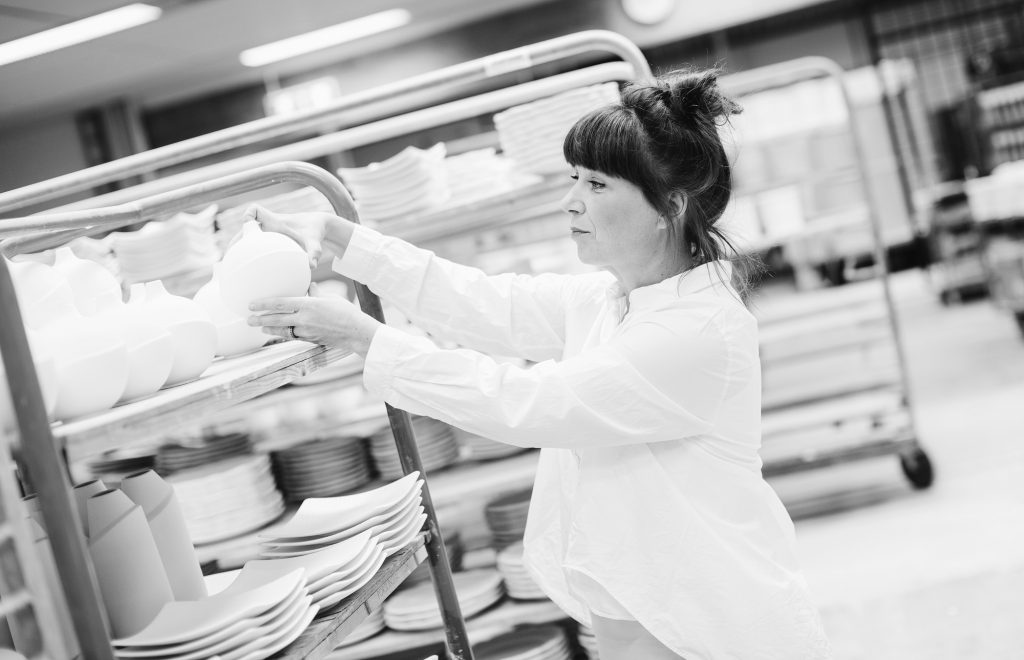 AEO is an original brand created by Anna Elzer Oscarson.
Exploring a rich variety of materials is Anna's specialty as she provides products for an inspiring environment; each piece crafted with love and skilled workmanship. Beautiful, inviting objects that you want to keep close to you all your life
Anna Elzer Oscarson is a graduate of HDK – School of Design and Crafts, University of Gothenburg, Sweden. After receiving her degree, she has spent most of her time as a freelance, specialising in patterns and utility goods. From 2007 to 2008, Anna was employed at the wallpaper design studio at Boråstapeter.
Sample design work:
The wallpaper LUST was created in connection with Anna's graduate thesis at HDK, where the theme was to explore if a designer can base their work on emotional needs. The need for playfulness and security in a committed relationship resulted in this wallpaper, with its lush theme of flowers and semi-hidden images of lovemaking was meant to evoke love, desire and communication.
The collection MEMORIES BY ANNA, for Boråstapeter.
SCHOLARSHIPS / AWARDS:
Design S, 2016
Design S, Nominee 2014
Culture Scholarship, VGR
Orrefors working grant
Slöjdföreningen Scholarship
Elle Interior Design Award
REPRESENTED AT: The Röhsska museum and Nordiska museet
What inspires Anna Elzer Oscarson?
I seek a certain balance between being grounded without ever stagnating. I'm not into owning a lot of "stuff", but I do believe in beauty and quality. Attractive and functional surroundings are a real energy boost. We're affected by our environment much more than we know. Surrounding ourselves with beautiful and significant items charges our batteries. I thrive on challenge. Not that I don't need some peace and quiet, too, but my full potential comes to the fore when life is dynamic.