Works by Gothenburg-based artist Anna Elzer Oscarson have been chosen by P&O Cruises to be part of Britain's largest floating art collection on its ship Britannia, which was launched in March this year.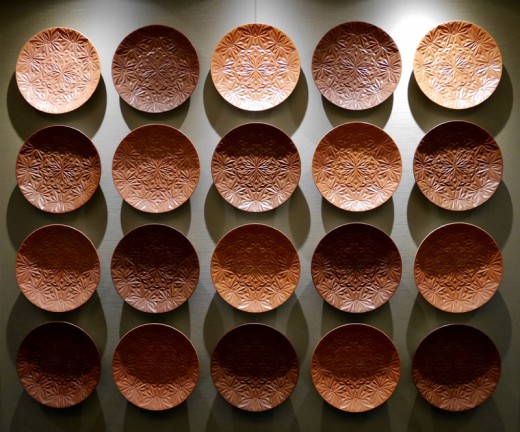 Anna has produced 30 plates and vases for the Indian restaurant Sindhu  – some of the 8,000 pieces of art to be displayed on Britannia showcasing a diverse range of styles and disciplines. The collection, represents a new approach by P&O Cruises to Britannia's artworks, with pieces chosen to complement and enhance the ship's designs to give the feel of a luxury hotel.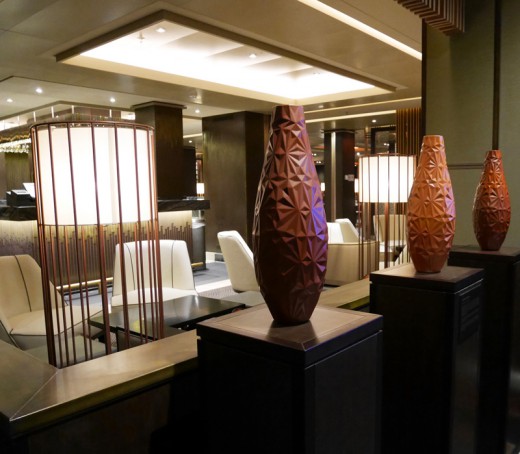 Art consultant Tom Tempest-Radford, who has compiled the collection in conjunction with Britannia's designers, Richmond International, has focused on a variety of textures, surfaces and fine detail to complement Britannia's interiors and create sophisticated, yet comfortable, surroundings.
He added: "Britannia is going to be very different to other P&O Cruises ships and I feel it could set a whole new standard. The richness of artistic materials is amazing and there is a huge variety of really crafted materials that create an incredible depth of flavor."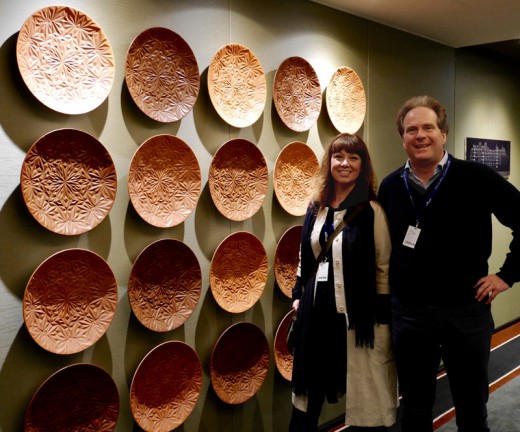 Anna, who is known for handmade stoneware decorated with geometric patterns, said: "The pieces are part of my Dusty Diamonds ceramic collection, with every piece made by hand in Sweden. I was asked to make pieces in bespoke warm and earthy colours and it has been inspiring and challenging to find the special colours and glazes to fit the beautiful environment of Sindhu.